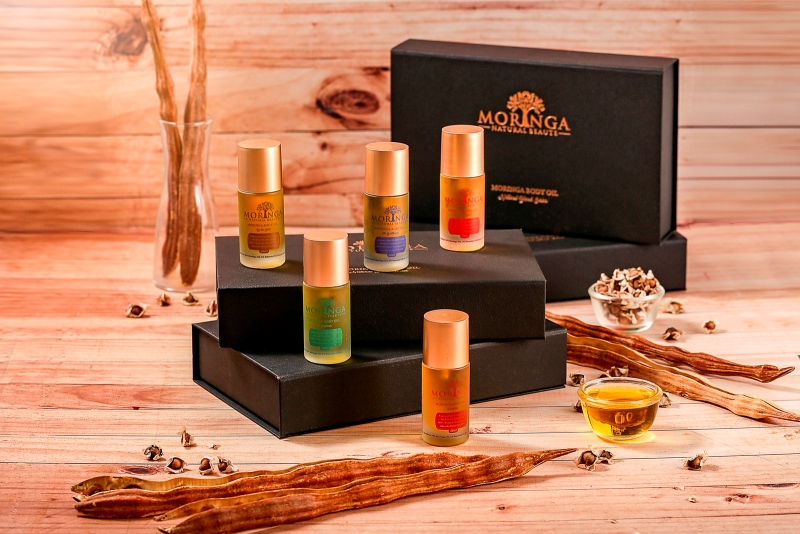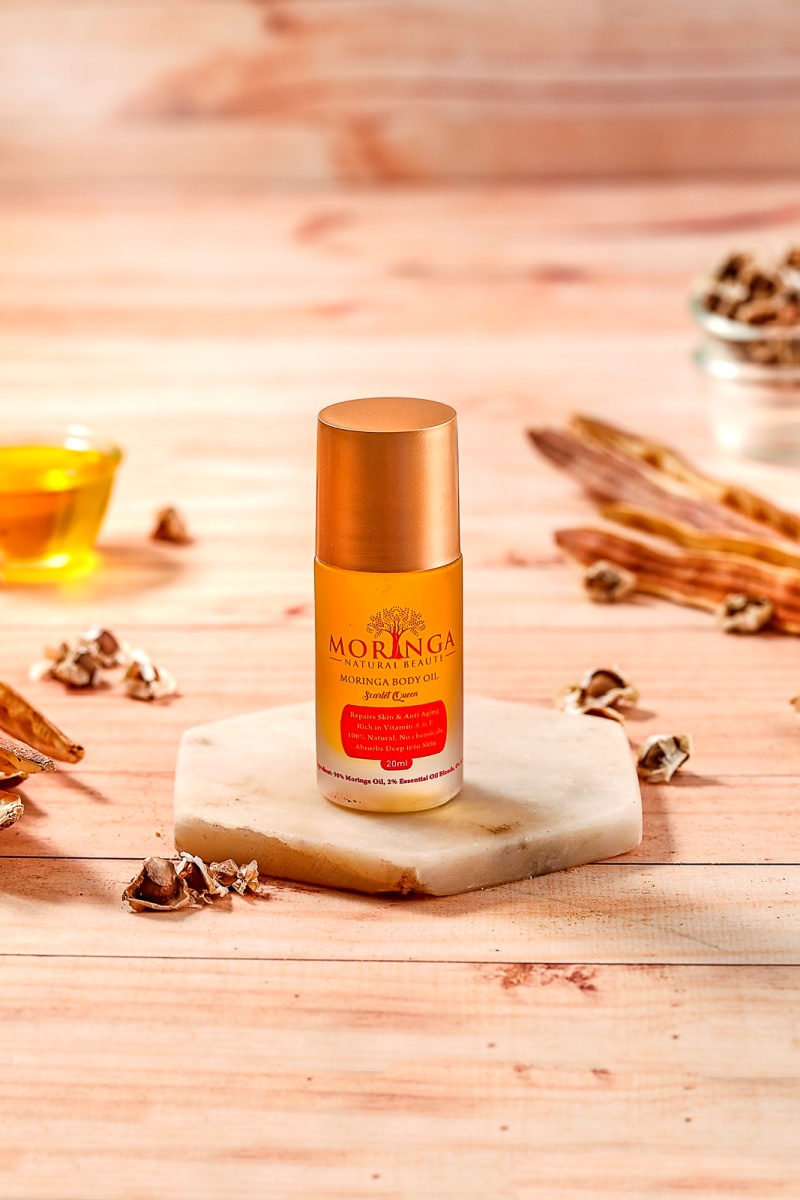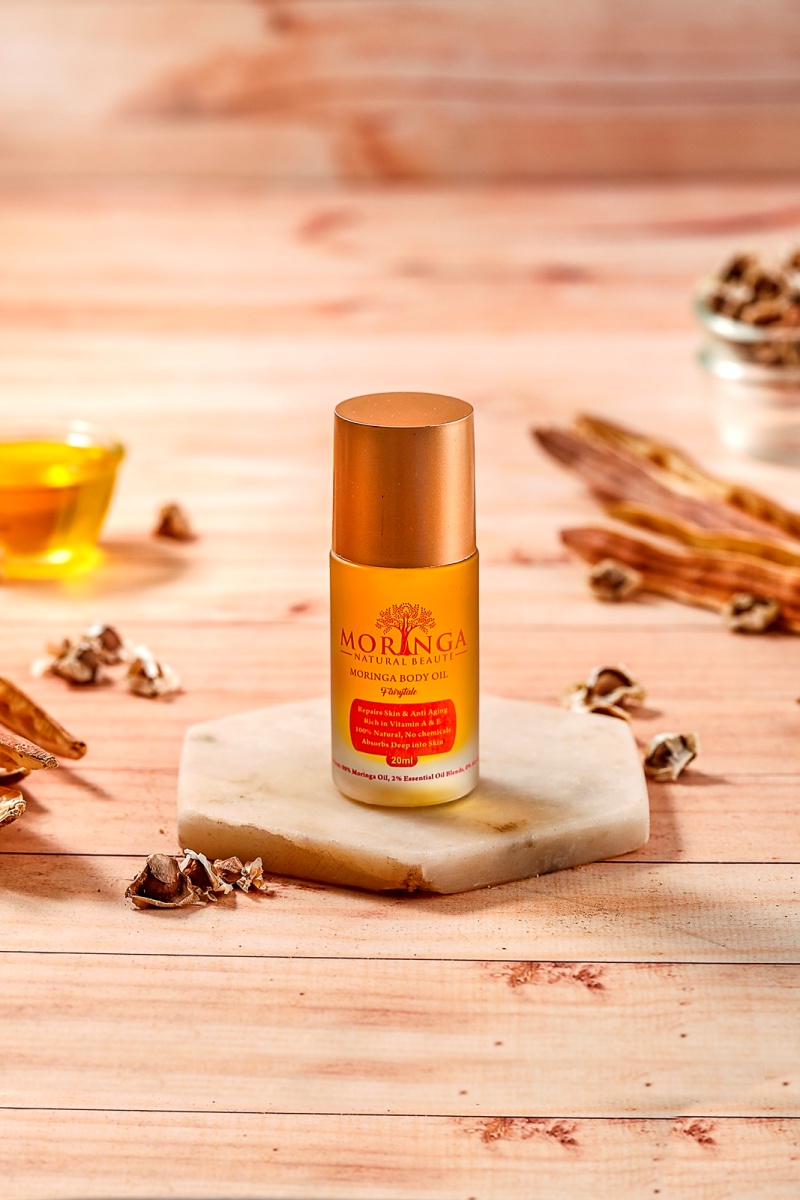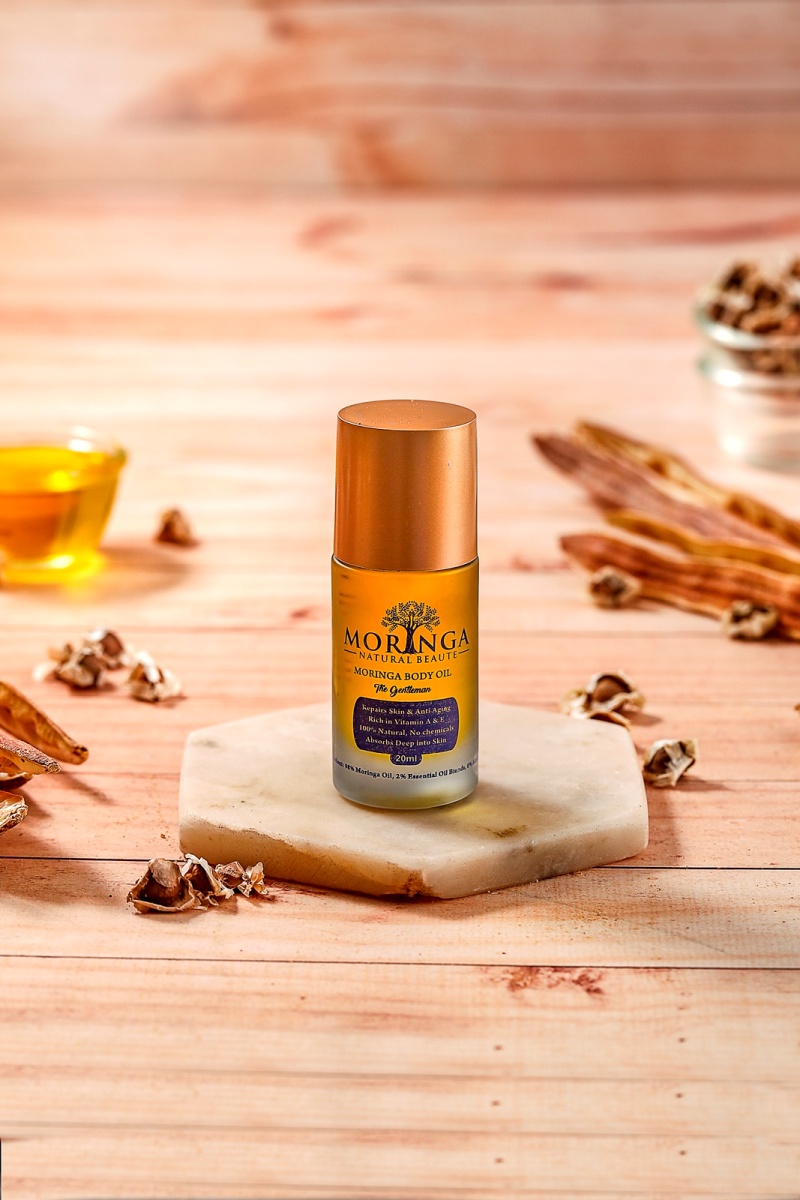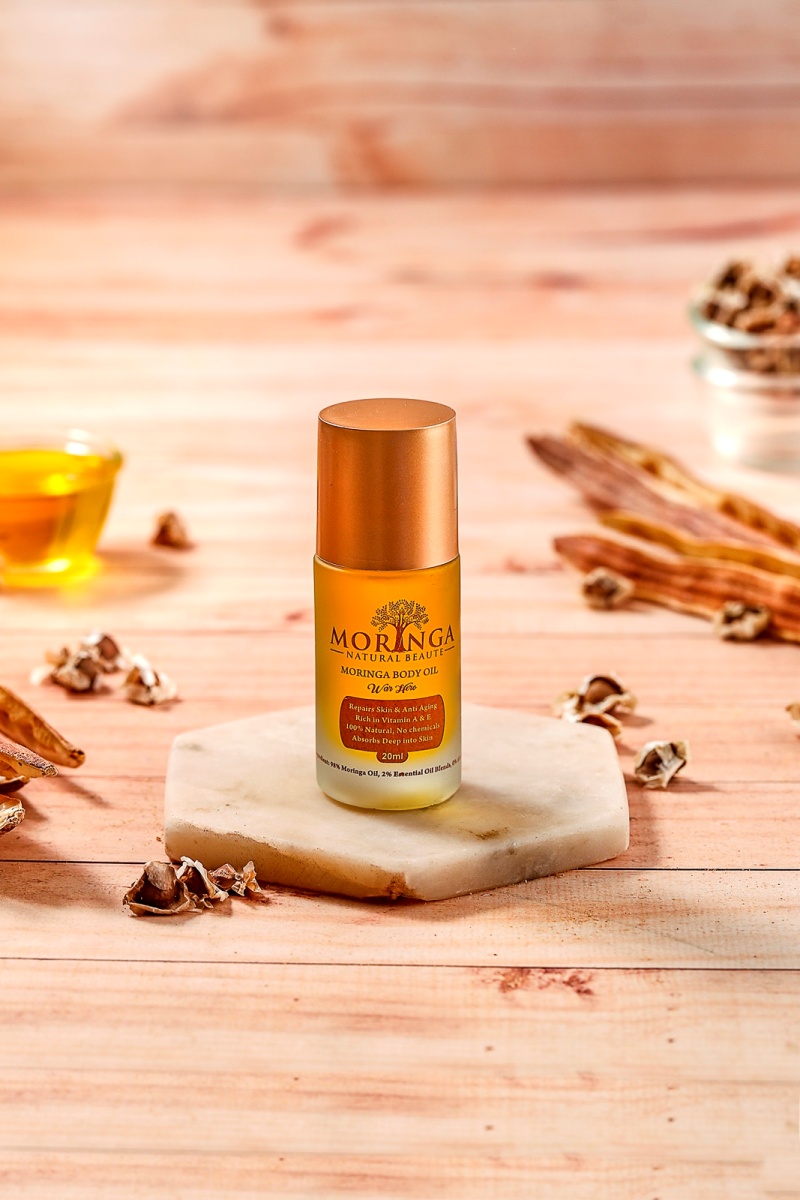 MORINGA BODY OIL – NATURAL BLEND SERIES (20ML X 5 BOTTLES)
Bottle Options : 50ml, 30ml, 20ml
Moringa Body Oil is a completely natural personal care product made of 98% of pure moringa oil and 2% of natural essential oil blend. As simple but as powerful as it is, Moringa Body Oil contains no chemical whatsoever, zero alcohol, only pure nature's goodness. The amazing thing that you are about to discover on Moringa Body Oil – Natural Blend is that it brings forward four functions simultaneously:
As Body Lotion : Moringa characteristic fatty acid properties moisturizes and revitalizes your dry skin, making it smooth and silk glossy, all without the sticky oily feeling on the skin.
As Perfume and Aromateraphy : The combination of natural essential oils in the body oil provides extravagant pleasant smell to your skin, at the same time giving boost to your mind and mental health, all without the risk of any kind of synthetic fragrance whatsoever.
As Skin Serum : protects and repairs your skin from inside with our Moringa Oil's rich content of behenic acid, Vitamin A, Vitamin E and trace minerals.
As Anti-Inflammation Agent : Moringa Oil's naturally strong anti-inflammation properties provides instant relief to joint pains, arthritis, swollen/red areas, muscle pain, etc.
Five Original Blends Are Available :
Feminine Scent
Masculine Scent
Unisex Scent